Grace Tree Service was founded in 1998 by Tim Kastning. Tim's love of arboriculture and commitment to quality service drove him to grow Grace Tree Service into one of most respected and most reliable arborist companies in North Idaho.
The same year Tim started Grace Tree Service, he hired Shawn Bennett and immediately saw the potential in him. Shawn brought the passion and work ethic of someone Tim recognized as more than just another employee. Within Shawn's first week Tim saw someone he could cultivate a relationship with and develop as a professional, or see him become a great competitor.
Within his first week, Tim had asked Shawn to stay with Grace Tree Service until Tim was ready to retire. In return, Tim would teach him everything about the business and groom him to take over when Tim left. In 2016, Shawn and his wife Shawnasy became the owners of Grace Tree Service and vowed to not only continue Tim's legacy of excellence, but expand it through dedication and innovation.
Today, Grace Tree Service operates multiple full-time tree crews in the North Idaho panhandle year-round providing not only the expert arboricultural services Grace had become known but full-service comprehensive tree and shrub care and management.
At Grace Tree Service, our mission is relationships and those relationships start with our team.
The Bennett Family is the foundation on which our entire operation is built. Owners Shawn and Shawnasy, met in 1994 when Shawn moved to Idaho and have been together ever since. They are married with their two children with whom they have shared their love for the outdoors. The Bennett family has worked tirelessly to create a culture of family and friendship on which they continue to build their business.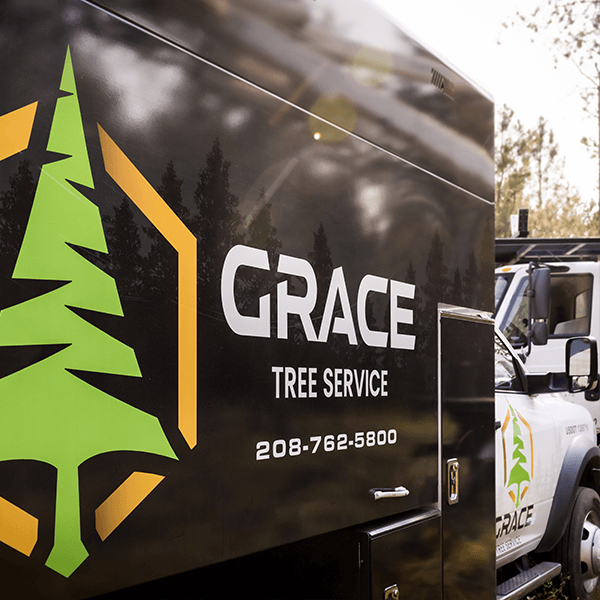 MEET OUR GRACE TREE SERVICE TEAM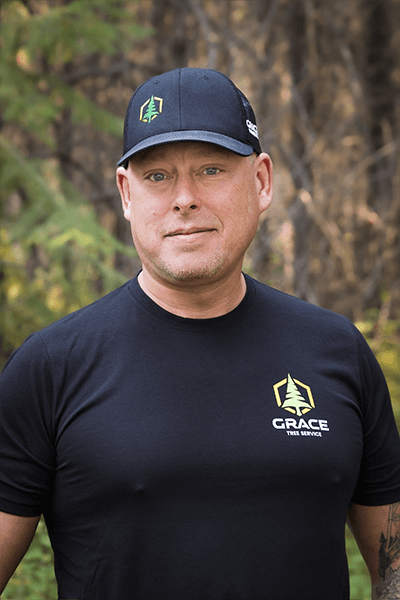 Shawn Bennett has been in the tree care industry for over 20 years. Originally from the upper peninsula of Michigan, he moved out west to start his career in forestry, specifically tree genetics. After a number of years working in the woods, his focus shifted to more residential tree care. Shortly after he attained his International Society of Arboriculture certification while working at Grace Tree Service. In 2016 Shawn purchased Grace Tree Service with his wife from previous employer and family friend, Tim Kastning. Shawn enjoys exploring what the west has to offer. You might run across him at a lake, hot springs, or an old western ghost town with his family.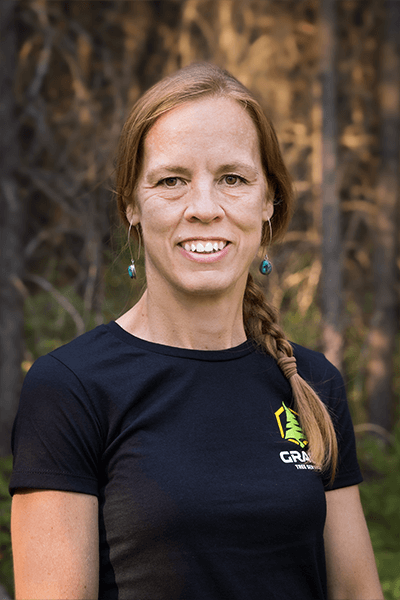 Shawnasy Bennett is a 3rd generation northern Idahoan who grew up on a small family farm. Her background in the business field spans over 20 years. She started at Dan Barton Dealership in payroll and accounts receivables, then gained more experience from other dealerships working in bookkeeping. After a period of time she became a stay at home mom and worked part time at KMC as a Certified Nursing Assistant. While taking classes for accounting at North Idaho College she worked as a receptionist at a local law office. She now owns Grace Tree Service with her husband and works diligently as the full time bookkeeper and mother of 2. Shawnasy enjoys living a healthy lifestyle, Archery and spending time with her family.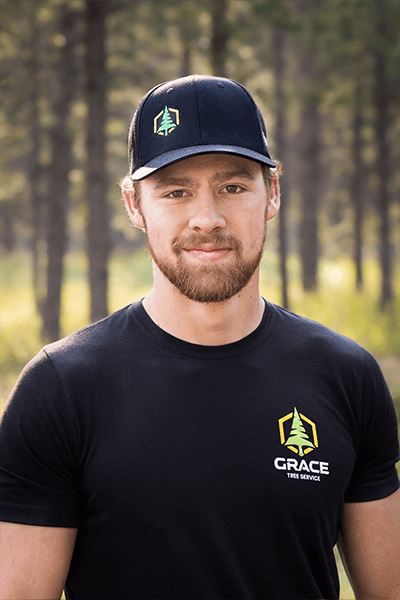 The eldest of the Bennett children, Chris is an apprentice arborist in our G.A.P. program with an eye towards learning the family business. Chris, like the rest of his family, is an avid outdoor enthusiast and spends much of his free time hunting, fishing and camping.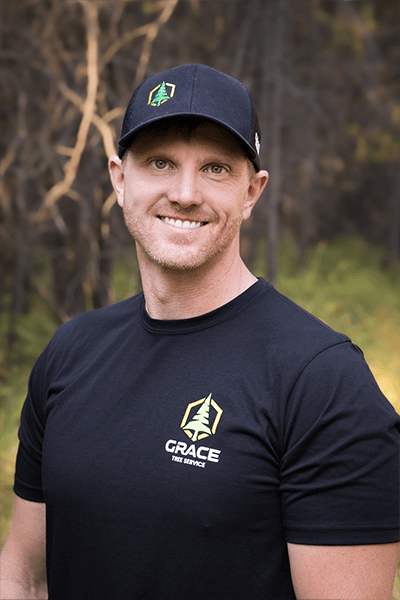 Devon moved to Idaho from Northern California and has been with Grace Tree Service since 2007 where he started as a grounds man. Devon has his certification through the International Society of Arboriculture and functions day to day as an expert field manager and estimator.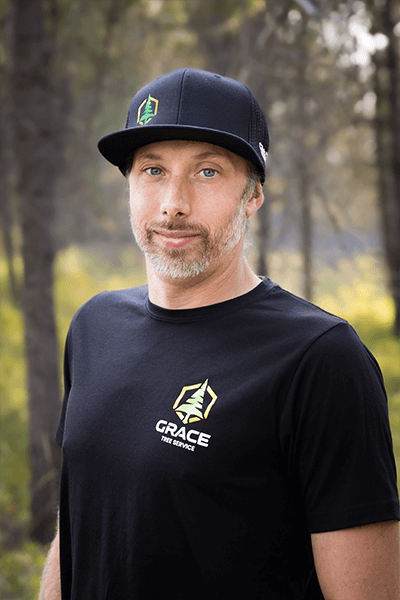 Chris came to Grace Tree Service in the Spring of 2017 from an extensive background in wildland firefighting. Those experiences have instilled in him a level of responsibility to, and respect for, the attention to detail and safety considerations we pride ourselves on. In his personal time, Chris is an avid motorsports fan and experienced snowmobiler.
Katie is often the first person you see when visiting our offices. She has been with us since March of 2020 and is a valuable asset to the Grace Tree Service team. Katie has three children and one grandchild and enjoys gardening and spending time with her family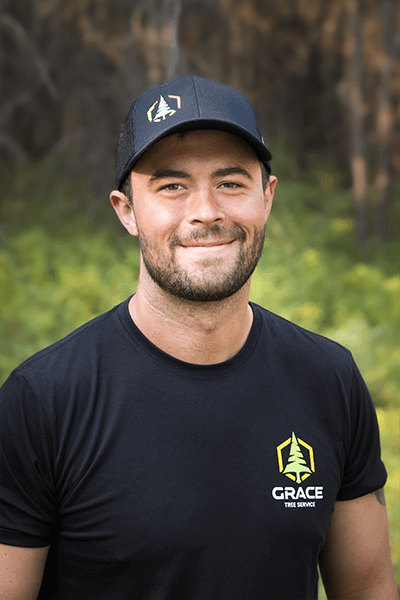 Since 2018, Elijah has been a valued member of the Grace Tree Service family. He and his wife have been married for six years and have two toddlers, one boy and one girl. Elijah is a CDA native and can be found around North Idaho with his family camping, hiking and swimming.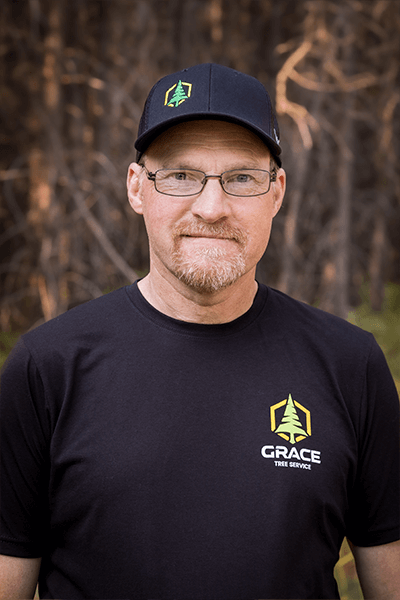 Mike came to us with over 25 years in the sawmill industry and has been with us since 2014. Originally a Wisconsin native, Mike moved to Idaho in 1992 to be near family. He is married with one son and enjoys woodworking as well as spending quality time outdoors.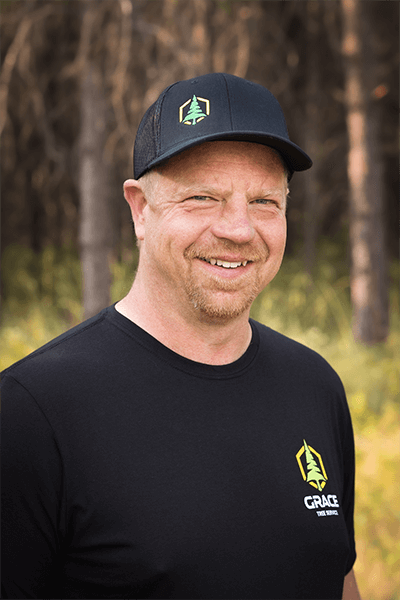 Chad is our resident Mr. Fix-It and comes to Grace Tree Service by way of Canada. He previously worked for a local mechanic ship for 16 years and has been with us since 2019. When Chad isn't working on our equipment, he's out hunting, fishing and enjoying the outdoors.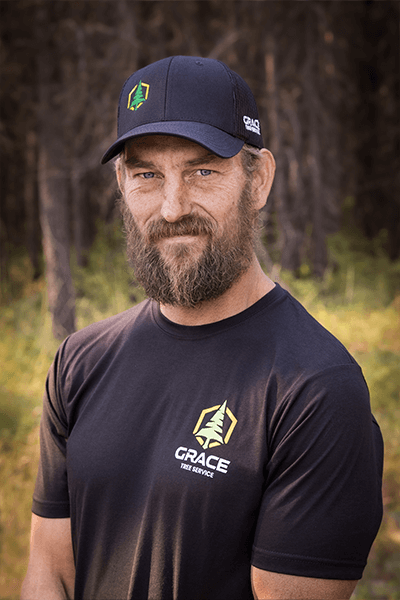 Not just an aspiring arborist but our resident artist, Derek has been providing cartoons for us to publish with our weekly articles in the CDA Press for some time now. He lives in the Silver Valley with his wife and three children and has been with Grace since the beginning of 2021.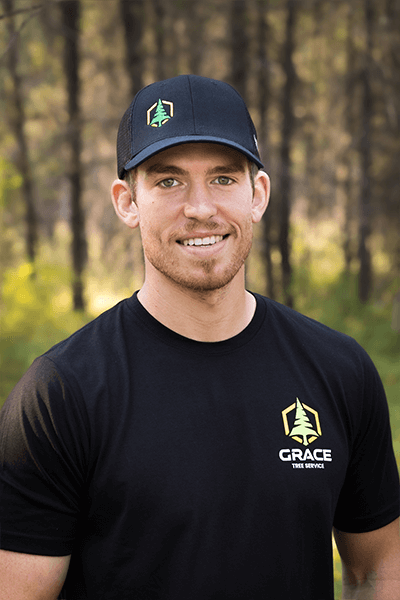 Originally from Orofino, Tanner currently lives in Rathdrum. He's been working for Grace since 2021 and when he's not spending time working or with his fiancé, he is out hunting. When he's not hunting he's at the gym thinking about hunting.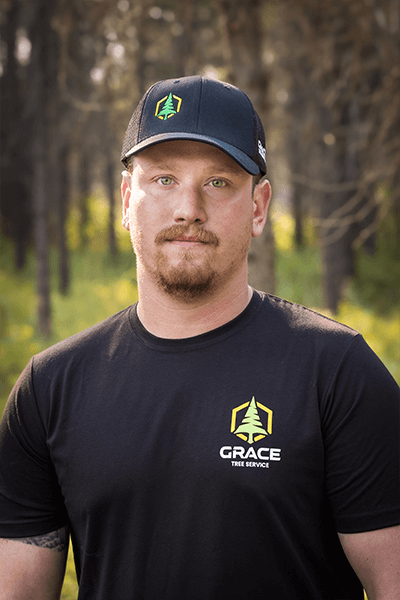 Originally from Bayview Idaho, Zeb is a 3rd generation climber from a tree-working family. In the 2 years Zeb has been with Grace Tree Service, we have come to truly value the skills and generational knowledge he brings with him to every task. In his spare time, Zeb enjoys all the essential North Idaho activities like hunting, fishing, and hiking but he also enjoys creating woodworking projects along with his passion for the outdoors.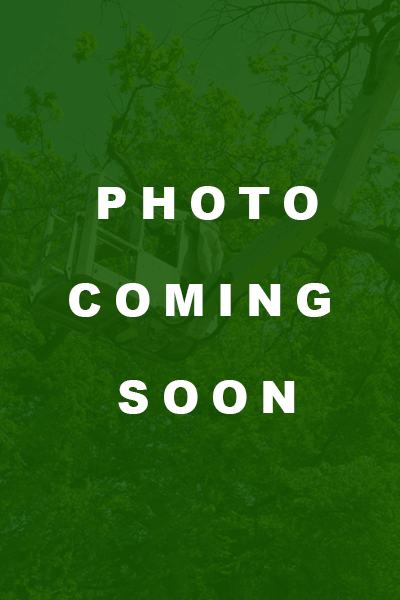 Cassidy is the youngest of the Bennett children and our resident baker. She lives in Rathdrum and is often seen at many of our community outreach events such as Arbor Day. When she isn't baking birthday cakes for our crew, she can be seen training our Doberman or practicing archery.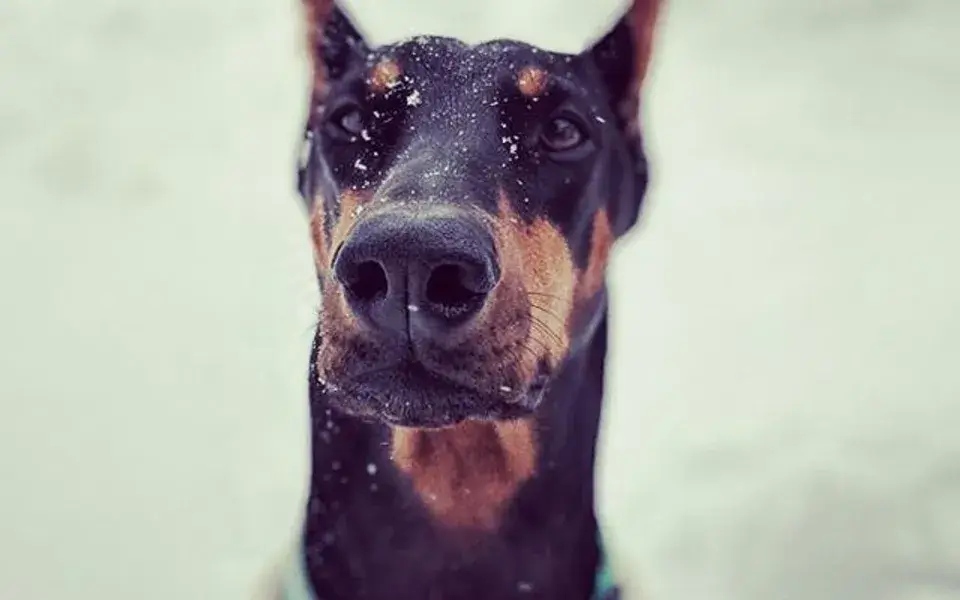 Zoe is head of security. Her speed and agility makes her an excellent member of the Grace team!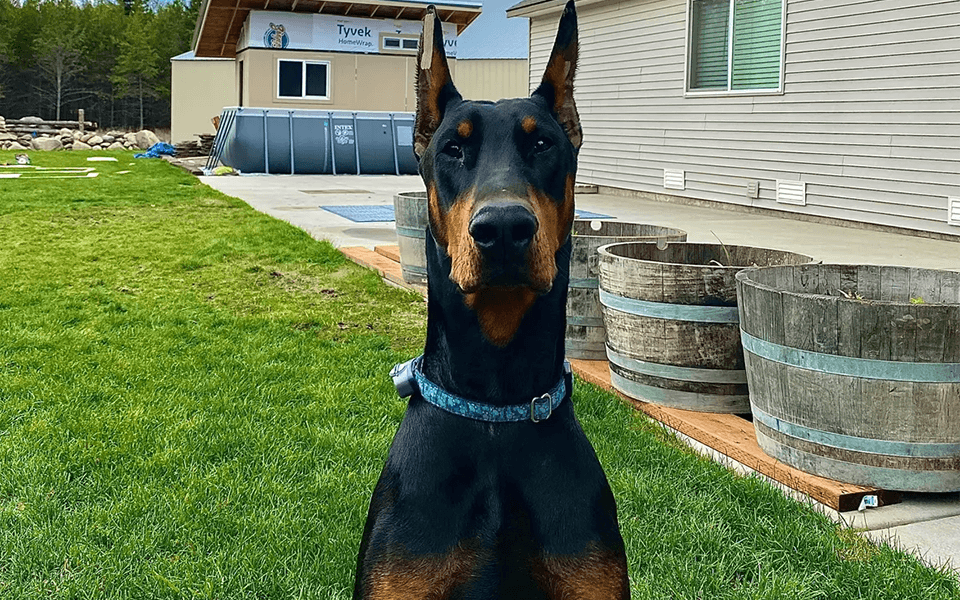 Kona the newest member of the grace family,
he loves to go run bids and help back up zoe in security.